The best RSS Reader / Aggregator
The best RSS Reader / Aggregator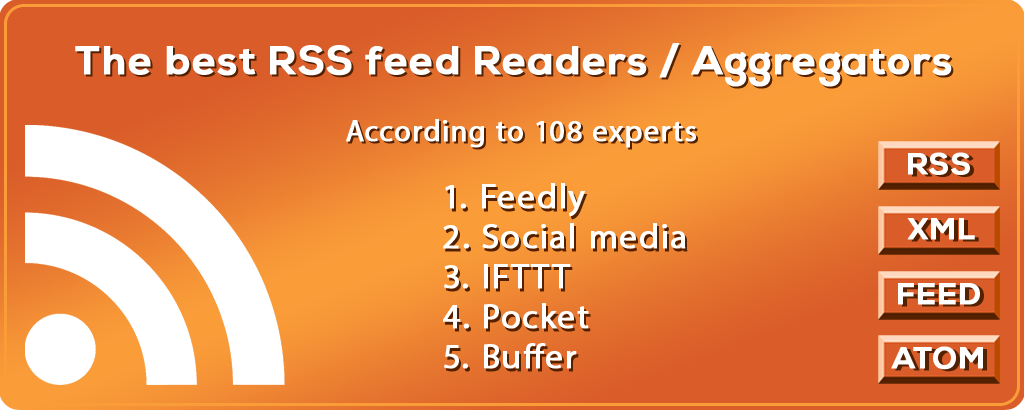 How many websites do you visit every day? A lot of people visit over ten websites every day, because those websites publish new articles on a daily base and they don't want to miss anything.
You'll probably agree with me when I say that it can become very annoying if you have to visit all those websites day after day to make sure you don't miss anything, right?
At first, staying up to date with your favorite websites was to subscribe to the newsletter. A lot of people still use email subscriptions for staying up to date, but there also were (and are) a lot of people who found such subscriptions unclear or were annoyed because those emails end up in the SPAM folder a lot. To satisfy the ones who didn't like email subscription, RSS is by far the best alternative.
What is a RSS feed?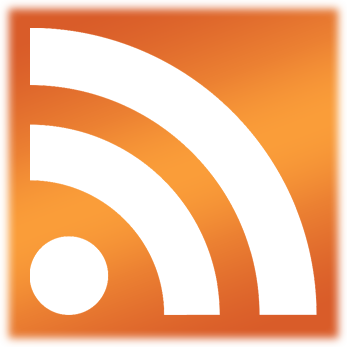 Really Simple Syndication, abbreviated RSS, is a simple way for websites to make new content available in the form of a list: a RSS feed. RSS feeds are built using XML which isn't really user-friendly to use. To make RSS feeds user-friendly to use, you need to use an RSS feed reader, also known as a news aggregator.
What is a RSS reader or aggregator?
A RSS reader/aggregator is a type of tool which allows the user to import multiple RSS feeds from all their favorite websites. Depending on the tool, this can be done through desktop software, a web service, a mobile app or a browser extension. The RSS reader/aggregator displays new content from your favorite websites in an organized and clear way. You won't have to visit all those websites anymore, and still see all new articles as soon as you refresh your RSS feed reader.
How to find and use RSS feeds in a RSS reader
Nowadays most websites with changing contents offer a RSS feed. This usually is an orange icon containing the text 'RSS' or 'XML', or just via an normal text link linking to the RSS feed. Import the RSS feed URL in your RSS feed reader/aggregator. Once you've imported the RSS feeds of your choice in your RSS reader, all you have to do is open the RSS feed reader and all new articles will be displayed.
The best RSS reader-aggregator
There are many ways on how you can read RSS feeds, and everyone has his own motivation for using a particular aggregator. This results in a wide range of RSS feed readers and news aggregators. To find out what the best RSS reader/aggregator is, and why it is the best, we've asked 108 experts the following question:

Which tool(s) do you use to read RSS feeds from your favorite blogs?
The Results
The best RSS reader/aggregator
Based on the insights of 108 designers
Show all results..

From this point, all results have less than 4% of the votes and are ordered alphabetically

Hide..
Conclusion
Feedly is by far the most popular RSS reader-aggregator. Feedly is dominating the aggregator market which isn't only because it's very easy to use. What a lot of experts like about Feedly is that you can easily integrate other services like IFTTT or Pocket, or both (which explains their top 5 positions). Noteworthy is the uprising of following websites via social media platforms like Twitter Lists and Facebook influencers, instead of using an RSS feed reader / aggregator.
108 Experts
Quickly find all 108 alphabetically ordered experts and their insights.
A:

B:

C:

D:

E:

F:

G:

H:

I:

J:

K:

L:

M:

N:

P:

R:

S:

T:

V:

W:

Z:
All 108 experts and their insights
All expert reactions are chronologically ordered
Awesome!
This roundup was very inspiring and we want to thank all 108 experts for their contribution. We hope that this roundup helps anyone who is searching for the best RSS reader / aggregator.
Find below once again the best RSS readers and aggregators:
The Results
The best RSS reader-aggregator
Based on the insights of 108 designers
Scroll To Top
Get new articles, interviews and roundups delivered to your inbox:
We'll send you our non-commercial newsletter a few times per year.
No SPAM ever, we value your privacy.
✘