Best web design software and graphic design software revealed by 126 designers
Best web design software and graphic design software revealed by 126 designers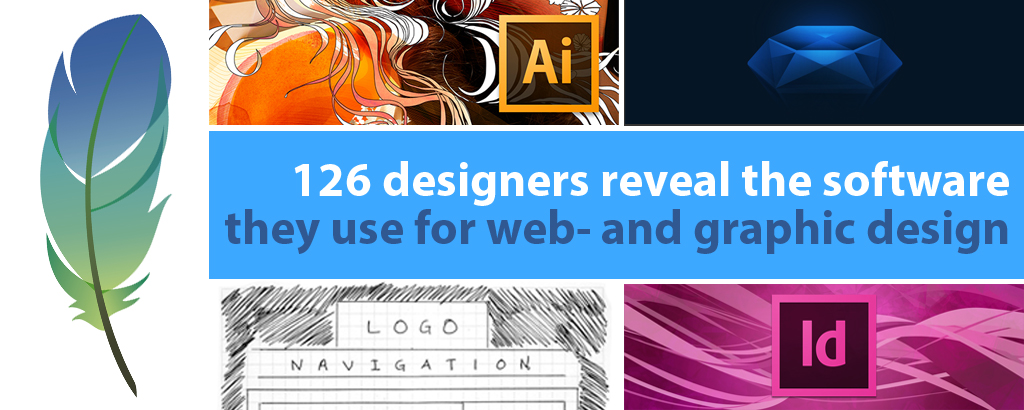 Designing a new font, a brand new logo, a game character or a complete website starts with choosing the right design software or the appropriate tool. Many designers have a thought in their mind which results into a pencil or pen drawn draft on paper, after which a design tool or design software is appealed to, to design a digital draft.
Web design software
When using a search engine to look for decent web design software, one is often referred to software which prioritizes a quick and easy website design. One could opt for spic-and-span themes which only require some content adding after which in many cases the website can be published still the same day. Nevertheless, experienced web designers will stay away from this kind of web design software when considering appropriate software, because they prefer web design software allowing themselves to build a website from scratch. Similar web design software allows a digital creation of ideas and drafts which results into a unique product.
Web design tools
When talking about web design tools, we are often asked to explain the difference between web design tools and web design software. Although the differences are small, there is a difference between both aspects. Web design tools are tools which support web design realization. A perfect design tool example is for example the famous Adobe software 'Pen Tool' which is used on a daily basis by many web designers.
Graphic design software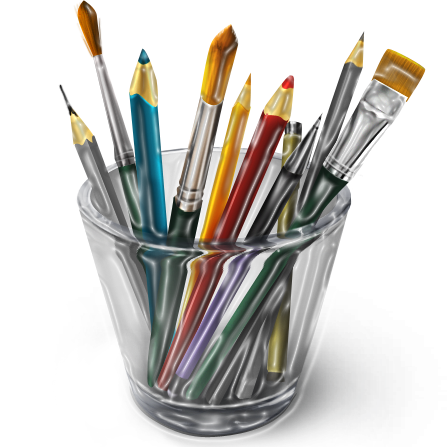 In general graphic design software can be referred to as software which is used by graphic designers to create bowl drawings, logos, products, websites, billboards, typefaces, adverts and other graphics in a user-friendly way. Because there is a clear overlap between graphic design software and web design software it is often categorized in the same software family. Their close relationship and the fact many graphic designers are also web designers strengthens this overlap.
What is the best design software and tool?
To find out which design software and design tools are a must have, we asked 126 designers the following question:

If you could only use 3 design tools for your daily activities, which 3 tools would you choose?
The Results
The best web design software and graphic design software
Based on the insights of 126 designers
Show more results..
126 designers
Below you'll find all 126 designers who contributed to this roundup ordered alphabetically. Just click a name to go to the corresponding answer or start scrolling!
A:

B:

C:

D:

E:

F:

G:

I:

J:

K:

L:

M:

N:

P:

R:

S:

T:

V:

W:
All 126 insights of the designers quoted
All designer reactions are chronologically ordered:
Remarkable!
We really enjoyed being in contact with all designers to discuss their design tools and we would also like to thank all of them for their active roundup participation and their valuable feedback. No matter if you are a graphic designer or a web designer, a beginner or an experienced designer we sincerely hope this roundup might help you as a designer to kick off your design project by means of a solid base.
Don't forget to share this roundup.
Find below once again the most popular design software and design tools. results if our inquiry:
The Results
The best web design software and graphic design software
Based on the insights of 126 designers
Scroll To Top
Get new articles, interviews and roundups delivered to your inbox:
We'll send you our non-commercial newsletter a few times per year.
No SPAM ever, we value your privacy.
✘