Learn JavaScript: The best methods and resources according to 25 JavaScript experts
Learn JavaScript: The best methods and resources according to 25 JavaScript experts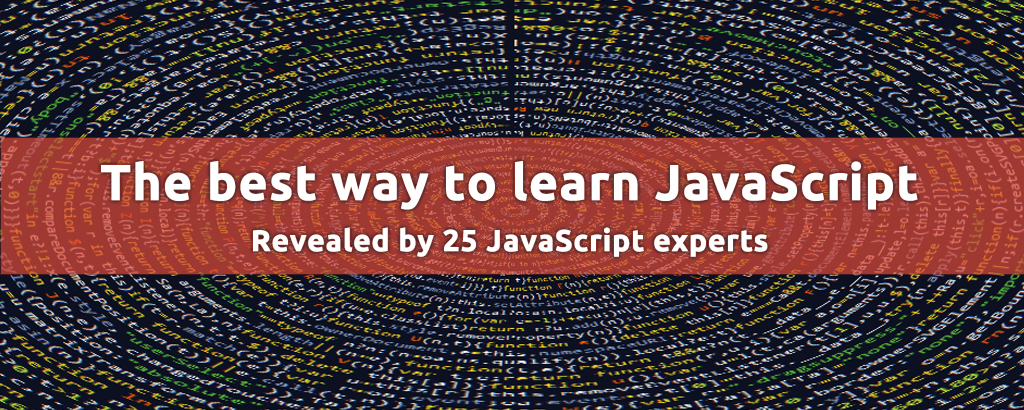 Many developers think JavaScript is awful because you simply can't learn it within a short period of time. If you really want to become a JavaScript expert, you'll need to invest a lot of time in order to master it. People learn to code in different ways. Where one person likes to read a book, the other person likes to follow a course or read blogs about it. JavaScript can also be learned in different ways which made me wonder which methods there are for learning JavaScript. To find out which methods and resources there are to learn JavaScript, I decided to do a roundup under 25 JavaScript experts and ask them a pretty straight forward question:

What is in your opinion the best way to learn JavaScript?
Conclusion
The best way to learn JavaScript
Based on the insights of 25 JavaScript experts
The conclusion of this roundup is that there isn't one way or a best way to learn JavaScript. What most JavaScript experts recommend is that you first make sure that you know the basics, which you can best learn from a book, from an online course or from reading blogs. Once you know the basics of JavaScript, you can dive deeper in it and become a true expert. Use your basic JavaScript knowledge to build things or solve a problem, and while you're building things you will improve your skills simply by doing.
Recommended books
Randomly ordered
Recommended courses
Alphabetically ordered
25 JavaScript developers
Quickly find all 25 alphabetically ordered developers and their insights.
A:

B:

D:

G:

H:

J:

K:

L:

N:

P:

S:

T:
All 25 JavaScript experts and their insights
All 25 expert reactions are chronologically ordered
Thanks to everyone!
I would like to thank all 25 JavaScript developers who contributed to this roundup, I couldn't have done this roundup without you!
Scroll To Top
Get new articles, interviews and roundups delivered to your inbox:
We'll send you our non-commercial newsletter a few times per year.
No SPAM ever, we value your privacy.
✘