How to archive posts in WordPress
You might want to archive or hide WordPress posts that have already been published, but at the same time you don't want to delete them. Unfortunately WordPress doesn't have a 'archive' post status. I great alternative, without having to use a third party plugin to add a 'archive' status, is to use the visibility feature which you can use to set a post's visibility to 'Private'. This won't delete the post, but it will simply hide it for everyone who visits your website (the post will only be visible for the administrator and users with the editor role).
Step 1 - Login to the admin panel, click 'posts' in the left menu and hover with your mouse over the post that you want to hide, and click 'edit':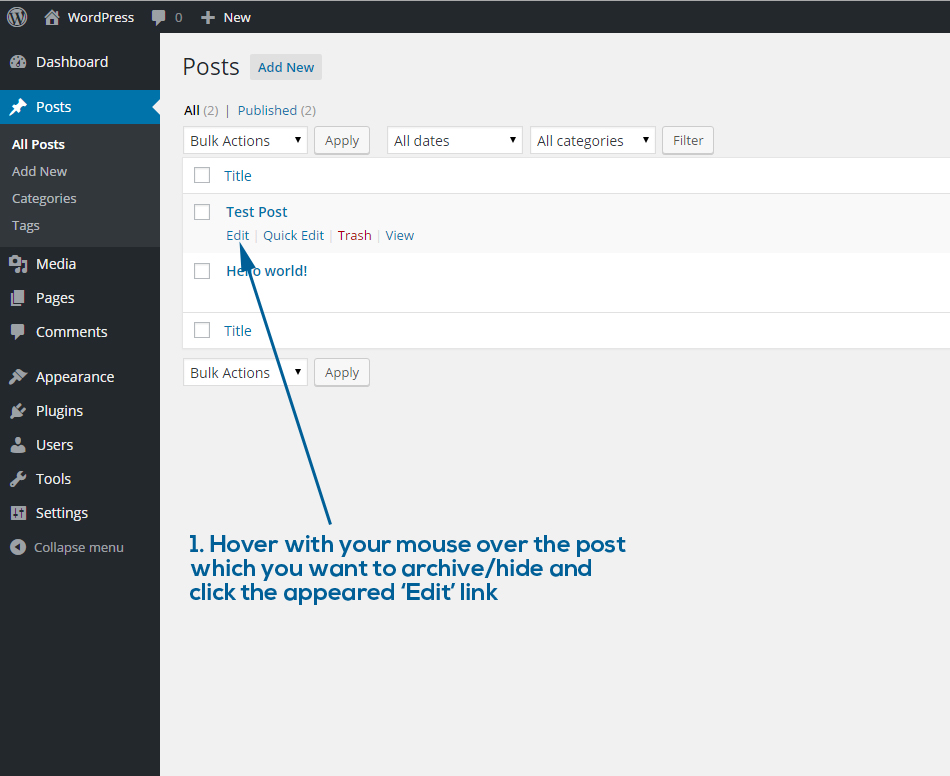 Step 2 - After opening the post, click in the top right on 'Edit':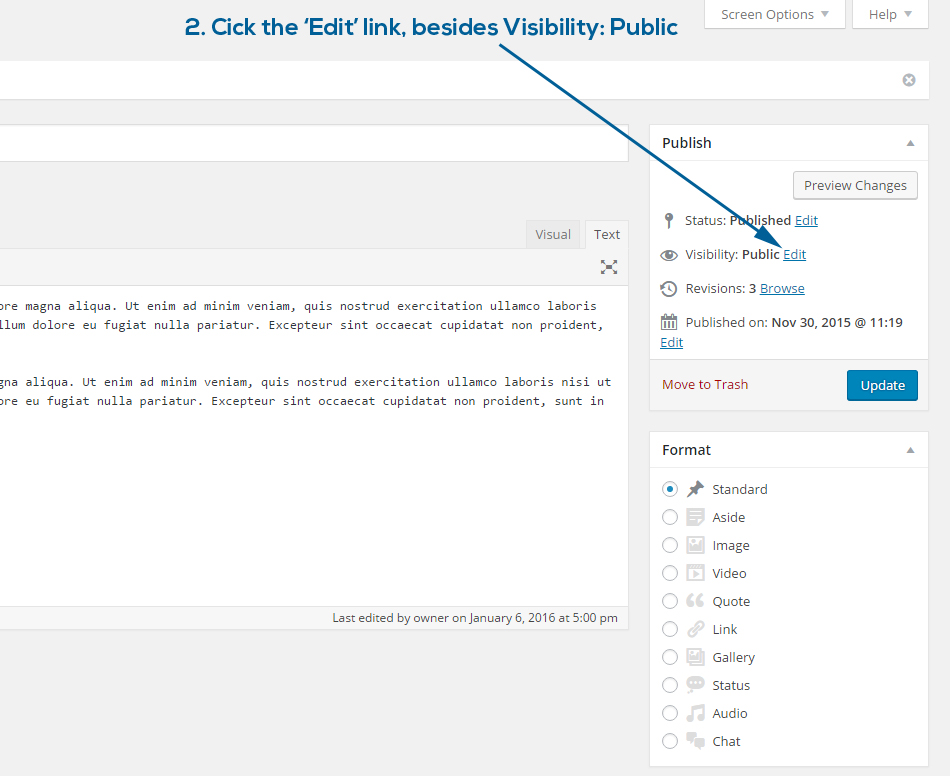 Step 3 - Select the 'Private' option, click 'OK', and click 'Update':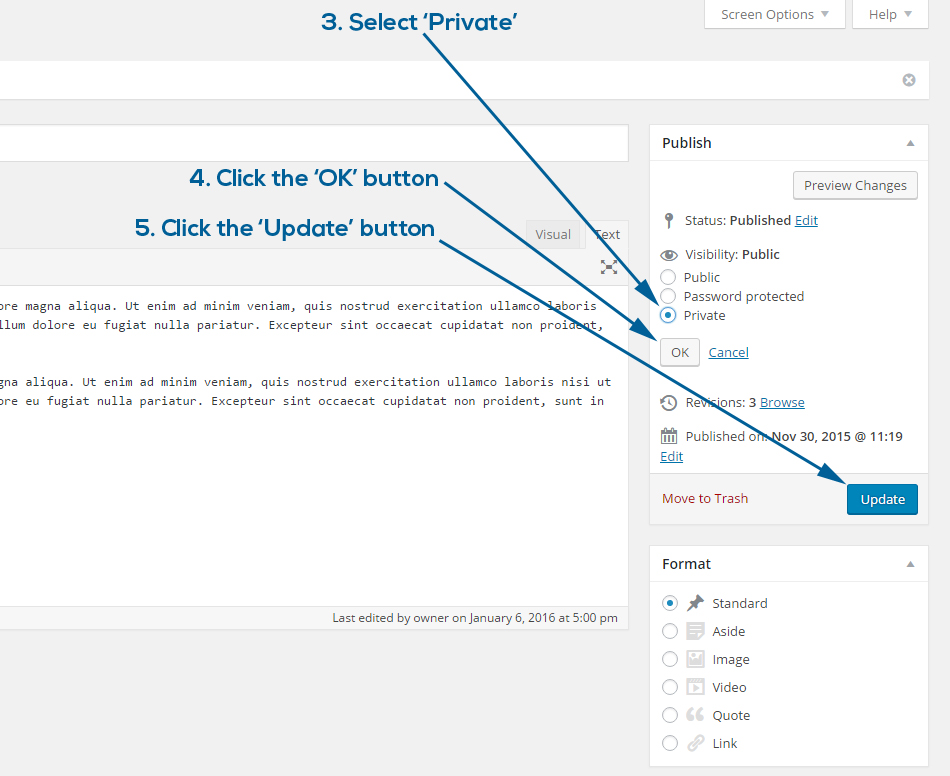 The post is now hidden from your blog and visitors/readers won't see it anymore.
If for some reason changing the visibility to private doesn't work for you and you insist on getting an 'Archive' status, we advise you to use the 'Archived Post Status' plugin. What this plugin does is add the option 'Archived' to the status dropdown menu so you can just check that option and the post will be hidden. This is how the dropdown will look: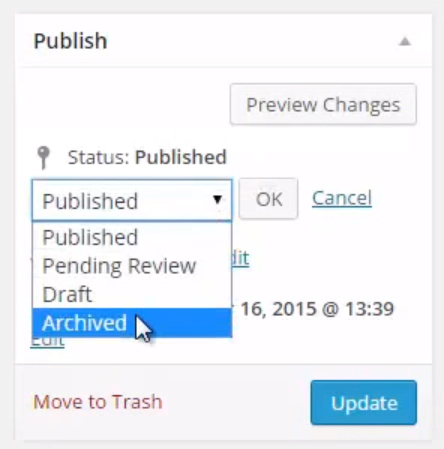 Was this useful?