38 Web design tips for 2015 revealed by 38 website design experts
38 Web design tips for 2015 revealed by 38 website design experts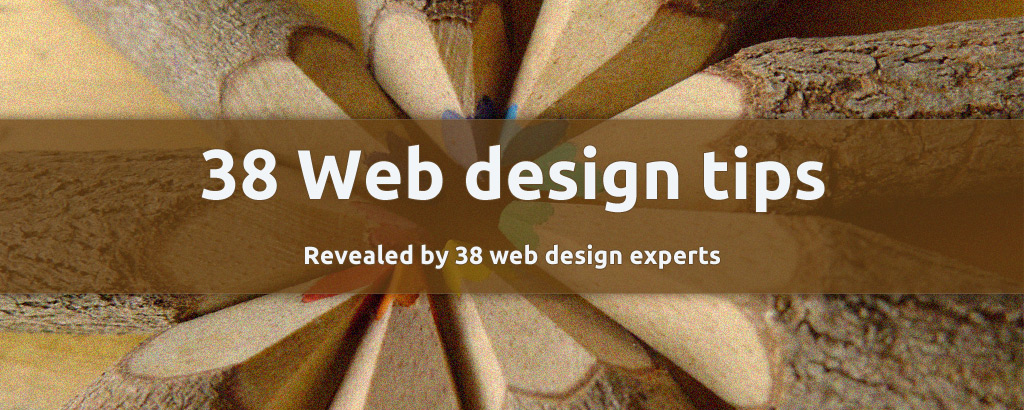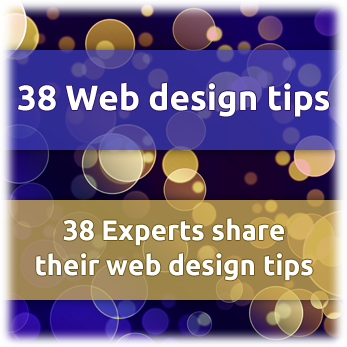 Web design is much more than just creating a design in Photoshop or Illustrator. Web design is about creating an optimal user experience. To make this happen there needs to be a solid connection between the web designer and the developer. It all starts with the web designer since he or she will create the actual design that the developer will convert to a WordPress theme. At PSDtoWP.net we're front-end developers, not web designers. This means that our clients, who usually are website designers, create the web designs and we use Photoshop or Illustrator to convert those designs into fully functioning WordPress websites.
38 Web design tips for 2015
In this roundup about web design tips, we want to help out all the web designers and anyone who has an interest in web design. The web design tips in this roundup are both for web designers with years of experience and for web designers who're just starting with web design. To make sure this comprehensive list of 38 web design tips is trustworthy and reliable, we've asked 38 design experts to share a web-design tip that they would give to fellow designers for 2015.
The 38 designers
All the 38 web design experts are listed alphabetically. Click on a name to automatically scroll to that expert's web design tips or just start scrolling to read all 38 tips.
K:
L:
M:
N:
O:
P:
R:
S:
W:
Z:
The 38 web design experts and their web design tips
Below you'll find all web design experts and their web design tips listed chronologically. Hover over a quote with your mouse to easy share their quotes on social media.
Thank you!
We hope that the tips in this web design roundup help all web designers with their future website designs. We would like to thank all web design experts who contributed to this roundup. It was great to get involved with such enthusiastic and experienced people. We've learned a lot from their web design tips.
Please share this roundup on your website or on social media to make sure that all web designers can benefit from the web design tips in this roundup.
This expert roundup has been created by PSD to WordPress.
Scroll To Top
Get new articles, interviews and roundups delivered to your inbox:
We'll send you our non-commercial newsletter a few times per year.
No SPAM ever, we value your privacy.
✘